Same Plusy!
Niepodam.pl nie wymaga rejestracji, aktywacji, nie wysyła SPAMU!
Nie dostaniesz spamu na swoją prywatną skrzynkę E-mail
Nigdy nie usuniemy Twojej skrzynki i będziesz mógł przypomnieć sobie hasło do innej strony kiedy chcesz
Używając aliasów nikt inny nie będzie wiedział jakiego użyłeś loginu do naszego serwisu
Nowe! W dowolnym formularzu rejestracyjnym użyj adresu rozpoczynającego się na a_ (np. a_tomek@niepodam.pl) a Twój link aktywacyjny zostanie automatycznie kliknięty.
When lockdowns don't work
Wiadomość od:

noreply@mail.bloombergbusiness.com


odebrana:

2020-08-01 13:36:43
Treść wiadomości:
When lockdowns don't work
Australia's first lockdown was one of the most successful in the world, bringing down cases to just a handful a day between March and when it ended in May. But the country's second round of locking down is proving a cautionary tale of just how hard it is to go there again.
As the virus resurged in Melbourne, its 5 million people were ordered to once again stay at home except for essential work, exercise and medical care. Despite that -- and a mandatory mask order -- the city is half way through the six-week lockdown and the rate of infection isn't slowing. New cases in Victoria state hit a fresh record of 723 on Thursday, Australia's single worst day since the pandemic began.
It's a case study in how easily the virus can come roaring back, even when authorities have the best intentions. Security failures at quarantine hotels for returning travelers, poor communication with immigrant communities and the onset of winter have been blamed for seeding the second outbreak. But the steep infection curve -- this week's record was almost 200 cases more than the previous high -- is confirming suspicions that strict social distancing measures are becoming ineffective as the pandemic heads into its eighth month.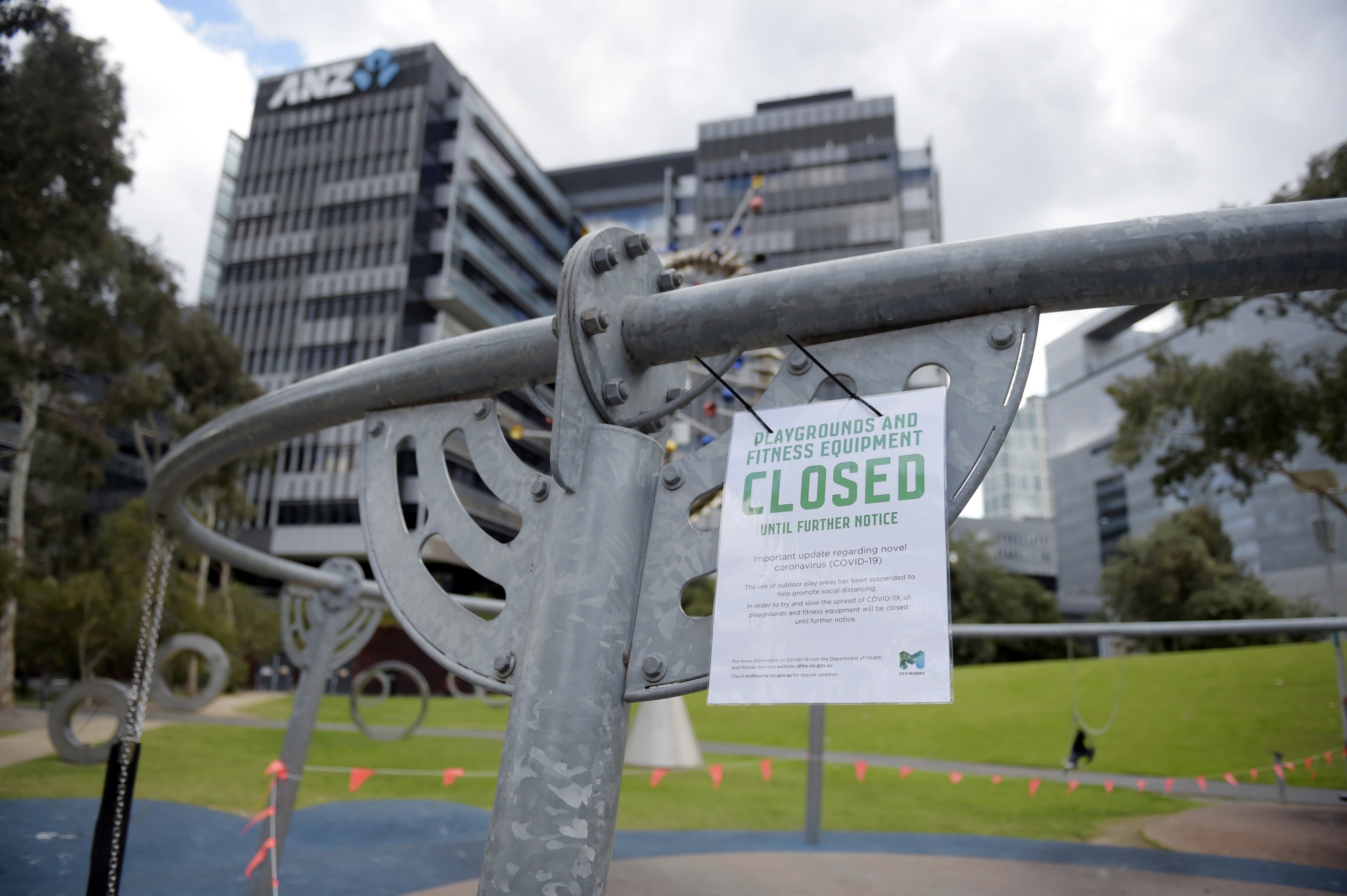 Photographer: Carla Gottgens/Bloomberg
The first time it's a novelty. The second time, people know what they're in for and are less willing to take another hit. The virus is exposing socio-economic fault-lines: it's harder to stay home with a head cold if you work casual shifts for minimum wage and can't afford to miss a few days. Victoria state Premier Daniel Andrews said that when police door-knocked 500 people confirmed as positive on Thursday, one in four weren't at home.
And then there's those who don't follow the rules. Melbourne's experience shows people's patience with the social isolation measures demanded by a lockdown wears thin. At the start of the new curbs, police handed out A$26,000 ($19,000) in fines to late night revelers when a mass takeout order at Kentucky Fried Chicken alerted authorities to their illegal house party.
Andrews' frustration is palpable.
"Unless everyone plays their part this lockdown will not end anytime soon," he said this week. "There are still some people who, for whatever reason -- whether it be frustration, fatigue, whether it be some of those economic hardship issues -- are making the wrong choice."
For parts of the world drawing up contingency plans for their inevitable new waves, it's a warning. Even the most effective strategies don't necessarily work the second time around. -- Ed Johnson
In the race to study immunity to the virus, scientists first focused on antibodies.That's because creating antibodies is the basis for most successful vaccines, so scientists are interested in learning who develops coronavirus antibodies and how long they stick around. But recent studies show there may be another weapon inside the human body that can rouse fresh antibody soldiers.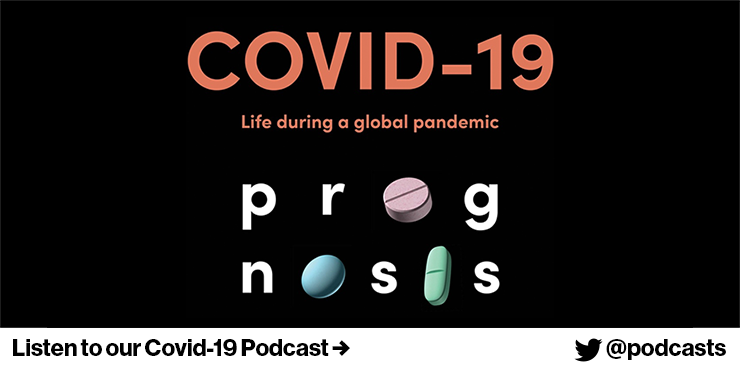 Photographer: Patricia Suzara
Sponsored Content by Siemens
America's factories, power plants, transportation and hospitals all need technology and our technology is only as powerful as the people deploying and maintaining it. Keeping America moving takes more than technology alone. It takes a human touch. Siemens Ingenuity for life.
What you should read
Benidorm was designed for massive tourism. Covid makes that impossible.
U.S. hospitals are once again running short on masks and gowns.
Health crisis forces German hiring procedures that were 'unthinkable.'
Experts say Japan's focus on the economy may have been its undoing.
Despite virus surge in Florida, inventory of luxury property is plunging.
You received this message because you are subscribed to Bloomberg's Coronavirus Daily newsletter.
Unsubscribe | Bloomberg.com | Contact Us
Bloomberg L.P. 731 Lexington, New York, NY, 10022