Same Plusy!
Niepodam.pl nie wymaga rejestracji, aktywacji, nie wysyła SPAMU!
Nie dostaniesz spamu na swoją prywatną skrzynkę E-mail
Nigdy nie usuniemy Twojej skrzynki i będziesz mógł przypomnieć sobie hasło do innej strony kiedy chcesz
Używając aliasów nikt inny nie będzie wiedział jakiego użyłeś loginu do naszego serwisu
Nowe! W dowolnym formularzu rejestracyjnym użyj adresu rozpoczynającego się na a_ (np. a_tomek@niepodam.pl) a Twój link aktywacyjny zostanie automatycznie kliknięty.
This generous billionaire prepared to die broke ... The performance economy got ready to replace the experience economy ... Boeing and the FAA had a very bad day ... People rented recyclable running shoes
Wiadomość od:

wyww@smartbrief.com


odebrana:

2020-09-16 23:03:13
Treść wiadomości:
Boeing and the FAA had a very bad day | The performance economy got ready to replace the experience economy | The world's first vision-restoration device was tested
Created for NPi6miayvd@nie.podam.pl | Web Version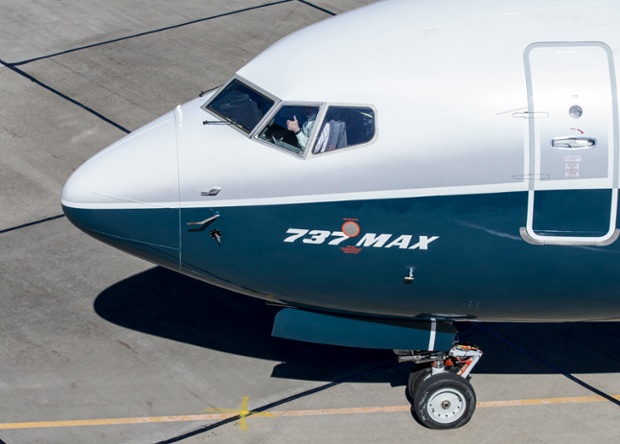 (Stephen Brashear/Getty Images)
Why it matters: A damning congressional report lays much of the blame for two crashes that killed a total of 346 people at the feet of Boeing and the FAA. The report details how Boeing withheld critical information from the FAA, airlines and 737 Max pilots. The report adds fuel to argument that there was never enough daylight between Boeing and the FAA when it came to the certification process for 737 Max.
Full Story:
National Public Radio
(9/16)
Why it matters: The trend of people paying for experiences, rather than material things, has been slowed dramatically by the COVID-19 pandemic. This article looks at how the "experience economy" might soon be replaced by the "performance economy." Instead of paying for experiences, which were often used to garner social media attention, consumers will start paying for opportunities to perform. Of course, those performances are also likely to be used to garner social media attention.
Full Story:
The Conversation
(9/16)
Why it matters: A research team in Australia has developed a device that incorporates smartphone technology and brain-implanted micro electrodes to restore vision to the blind. The device is still in the clinical trial phase, but it looks awesome to me!
Full Story:
TechCrunch (tiered subscription model)
(9/15)
Why it matters: Uncertainty abounds in the business world these days, so having the right mindset can often be the key to overcoming big challenges. As this article states, "Great problem solvers are made, not born." Dive on in to check out the 6 mindsets that can make you a better problem solver.

I know the mindsets are supposed to be "mutually reinforcing," but I am curious which mindset WYWWers think is most important. Give the article a read and then please take the poll below.

Full Story:
McKinsey
(9/15)
POLL QUESTION:
Which mindset is MOST important when it comes to problem-solving?
Why it matters: It's OK if you've never heard of billionaire Chuck Feeney ... that's just the way he likes it. Decades ago, the "James Bond of Philanthropy" set out on a mission to give away his fortune. Feeney has been always discreet with his generosity, but along the way his Giving While Living idea inspired similar efforts from the likes of Bill Gates and Warren Buffett. As for Feeney, earlier this week he accomplished his mission.
Full Story:
Forbes
(9/15)
Why it matters: A Swiss sneaker company is set to launch a pair of running shoes that users can "rent" instead of own. The elite sneakers cost $30 upfront and $30 per month, but can be exchanged for a new pair. When the shoes are exchanged, the used pair is recycled. The price might seem steep, but if you are a hard-core runner who blasts through 2-3 pairs of running shoes per year, $30 per month might be a good deal.
Full Story:
Engadget
(9/15)
Why it matters: I'm not sure how I missed this the other day, but seeing the most famous (fictional) golf caddie in history back on the course is awesome. Hopefully, Michael O'Keefe reminded his pro to just be the ball.
Full Story:
ESPN
(9/14)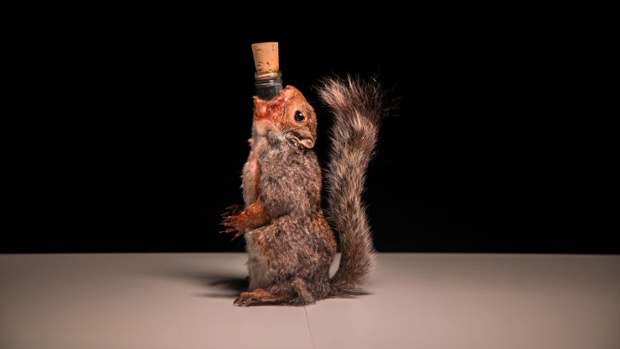 (Disgusting Food Museum)
Why it matters: Those of you with an adventurous palate might want to plan a trip to Disgusting Food Museum in Malmo, Sweden. Just how disgusting are we talking? How about or squirrel beer, gin brewed with ants or whale testicle beer flavored with the smoked dung of Icelandic sheep. Ewe!
Full Story:
LiveScience
(9/16)
There is a
WYWW playlist
on Spotify to keep track of all the songs listed in this space. Enjoy!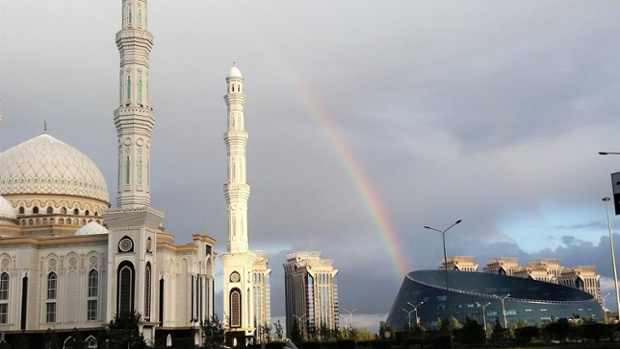 (Young Chang)
This photo was submitted by Young Chang.
Full Story:
Flickr
(9/10)
Ważne: nasze strony wykorzystują pliki cookies.
Bez tych plików serwis nie będzie działał poprawnie. W każdej chwili, w programie służącym do obsługi internetu, można zmienić ustawienia dotyczące cookies. Korzystanie z naszego serwisu bez zmiany ustawień oznacza, że będą one zapisane w pamięci urządzenia. Więcej informacji w
Polityce prywatności
.
Zapoznałem się z informacją