Same Plusy!
Niepodam.pl nie wymaga rejestracji, aktywacji, nie wysyła SPAMU!
Nie dostaniesz spamu na swoją prywatną skrzynkę E-mail
Nigdy nie usuniemy Twojej skrzynki i będziesz mógł przypomnieć sobie hasło do innej strony kiedy chcesz
Używając aliasów nikt inny nie będzie wiedział jakiego użyłeś loginu do naszego serwisu
Nowe! W dowolnym formularzu rejestracyjnym użyj adresu rozpoczynającego się na a_ (np. a_tomek@niepodam.pl) a Twój link aktywacyjny zostanie automatycznie kliknięty.
Airbnb cancels D.C. reservations for inauguration
Wiadomość od:

citylab@bloomberg.net


odebrana:

2021-01-13 20:45:51
Treść wiadomości:
The rioter next door: For many Americans everywhere, watching a mob of Trump supporters storm the U.S. Capitol last week was alarming enough. Residents of the Washington, D.C, area endured yet another unsettling sight as rioters (many maskless) returned to their short-term rentals in local communities. Several people have complained of vandalism and harassment from new unwanted neighbors on the days around the insurrection.
The concern was enough for Airbnb to announce Wednesday that it would cancel all reservations next week ahead of President-elect Joe Biden's inauguration, and block new ones as intelligence reports warn of potential violence from armed militia heading into the region. The blanket approach is an aggressive one, with potential unintended consequences, but one that activists who pressured the company said might be the surest way to keep potential aggressors out of their neighborhoods. Today on CityLab: Why Airbnb Is Canceling Its D.C. Reservations for Inauguration Week
More on CityLab
Trump's executive order on protecting federal monuments spelled out harsh sentences for Black Lives Matter protesters. Prosecutors could use it on the mob that stormed the Capitol.
The FBI warns that pro-Trump protests are planned at U.S. statehouses before the presidential inauguration. Long targets of far-right militias, capitol buildings now face new security fears. 
Politics aside, the nation's two biggest states have both stumbled in the fight against the deadly coronavirus.
The count stops here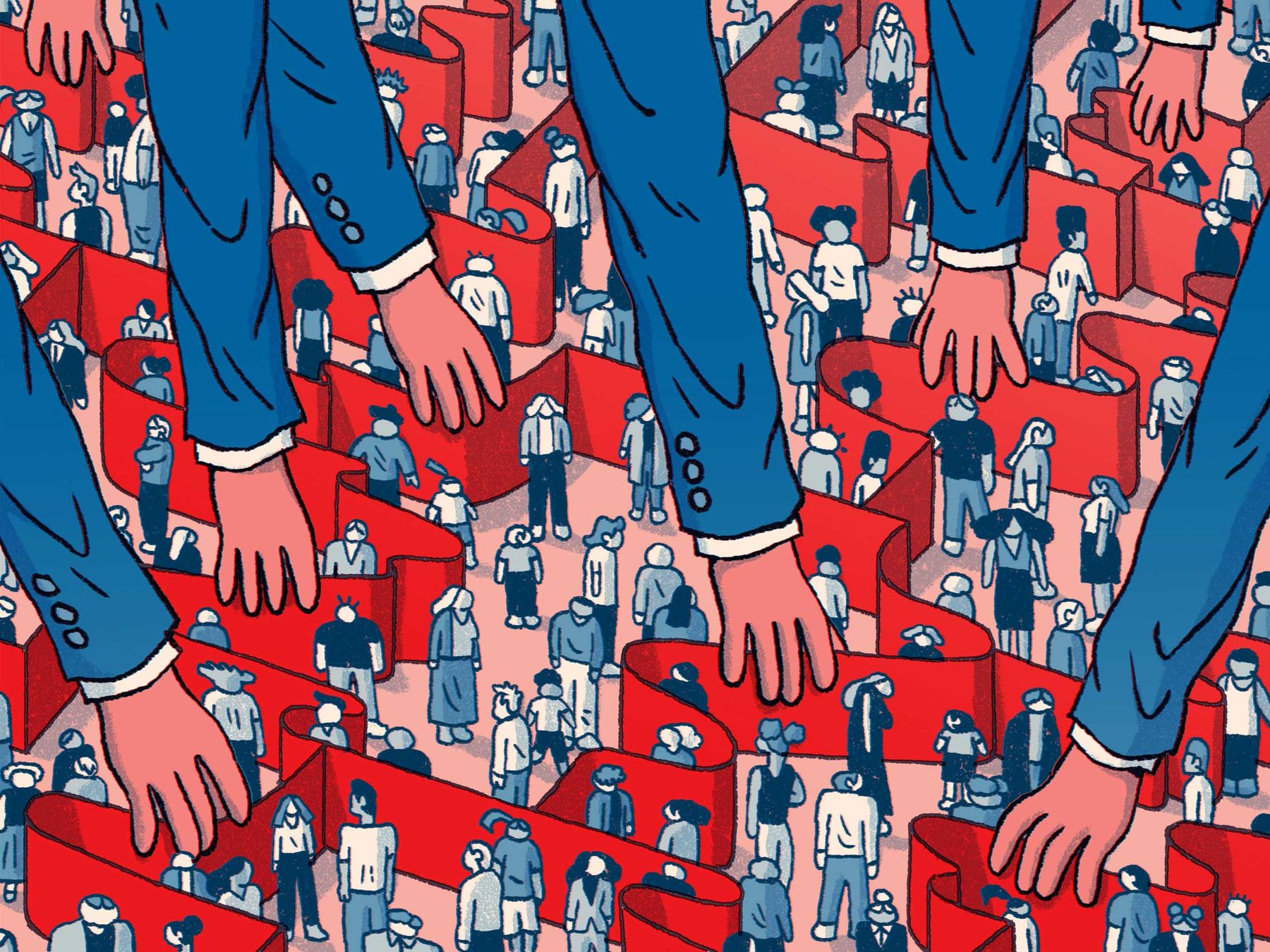 The Census Bureau has reportedly abandoned the years-long effort to subtract unauthorized immigrants from the 2020 Census count, an endeavor that had continued even after the president's failed bid to add a citizenship question to the census itself.
As of Wednesday, NPR's Hansi Lo Wang reported that senior career had put the matter to rest, instructing the team tasked with using administrative records to tabulate a count of undocumented residents to halt their work. The Trump administration had hoped to use those records to enact a form of hyper-gerrymandering, an effort that nearly succeeded.
-Kriston Capps
What we're reading
| | |
| --- | --- |
| Follow Us | Get the newsletter |
You received this message because you are subscribed to Bloomberg's CityLab Daily newsletter.
Unsubscribe | Bloomberg.com | Contact Us
Bloomberg L.P. 731 Lexington, New York, NY, 10022