Same Plusy!
Niepodam.pl nie wymaga rejestracji, aktywacji, nie wysyła SPAMU!
Nie dostaniesz spamu na swoją prywatną skrzynkę E-mail
Nigdy nie usuniemy Twojej skrzynki i będziesz mógł przypomnieć sobie hasło do innej strony kiedy chcesz
Używając aliasów nikt inny nie będzie wiedział jakiego użyłeś loginu do naszego serwisu
Nowe! W dowolnym formularzu rejestracyjnym użyj adresu rozpoczynającego się na a_ (np. a_tomek@niepodam.pl) a Twój link aktywacyjny zostanie automatycznie kliknięty.
A tricky mix
Wiadomość od:

noreply@mail.bloombergbusiness.com


odebrana:

2021-02-23 12:16:55
Treść wiadomości:
| | |
| --- | --- |
| Follow Us | Get the newsletter |
Human rights and trade are a tricky combination.

China faces international condemnation for its treatment of the Muslim minority in Xinjiang province, where rights organizations and the United Nations have documented evidence that Uighurs are locked up in camps, forcibly sterilized, deprived of their religious rights, prevented from traveling and holding certain jobs. The U.S. calls it genocide.

Beijing insists Uighurs have just as many freedoms as anyone else in China. It says its "training centers" are meant to prevent separatism and extremism. Foreign Minister Wang Yi says locals in Xinjiang lead "safe and happy lives."
Tensions over Xinjiang are bleeding into broader ties. China and the U.K. have taken each other's state broadcasters off the air. The U.S. has sanctioned some Chinese companies it says profit from exploited labor, and banned imports of cotton products and tomatoes from the region.

Even so, governments are cautious. Some parliaments have debated calling the treatment of Uighurs genocide, but the moves are generally initiated by the opposition and non-binding. In Canada yesterday, Prime Minister Justin Trudeau's cabinet abstained from a vote on a genocide motion.

Germany is mulling legislation aimed at combating human rights abuses in supply chains, but progress is slow.

Industry groups in turn argue the complexity and length of supply chains means it's unreasonable they be held to account.
In any case, it's hard to avoid the world's second-biggest economy entirely. China regained its position as India's top trade partner in 2020, as New Delhi's reliance on imported equipment outweighed its efforts to curb commerce with Beijing over a border conflict.

Governments may be calling out China on human rights but they're wary of triggering a full trade spat. In the meantime, Beijing continues to act as it sees fit on Xinjiang. — Rosalind Mathieson
Careful approach | When President Joe Biden's pick for Trade Representative told executives at a private meeting the U.S. would maintain tariffs on more than $350 billion in Chinese goods, it reflected her methodical approach and the hard line she's expected to pursue. Katherine Tai, who faces a Senate confirmation hearing on Thursday, won multiple big cases against China as a trade lawyer during the Obama administration and will be unwavering in talks with Beijing, Jenny Leonard reports.
Neera Tanden's nomination to lead the White House budget office is all but dead in the Senate after two Republican moderates said they wouldn't support her.
Tax trouble | Donald Trump lost the fight to keep his tax returns secret, with a Supreme Court ruling yesterday to turn them over to a New York prosecutor looking into possible criminal charges against him. Manhattan District Attorney Cyrus Vance Jr. will receive the returns in a probe that's one of the biggest legal threats to the former president and his company, the Trump Organization.
 
A surge in commodity prices has Wall Street banks gearing up for the arrival of a new supercycle, but underlying dynamics suggest it isn't going to be a repeat of the epic China-led boom at the start of this century.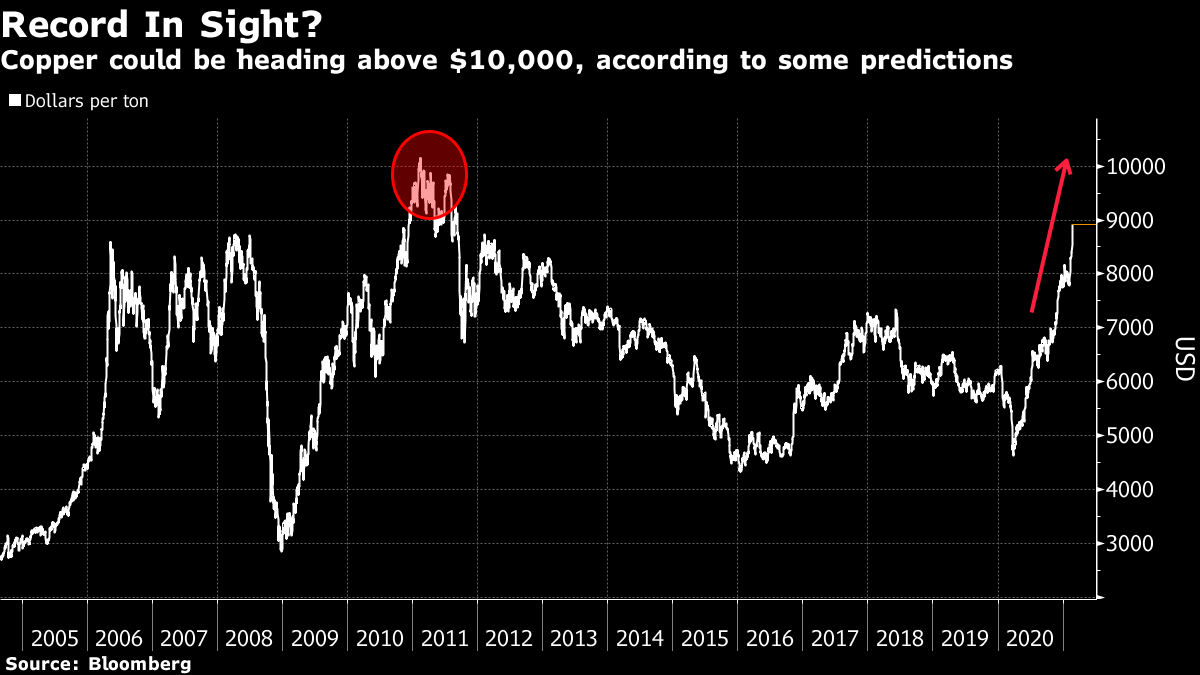 High and dry | When Brazil's markets wiped out yesterday, Economy Minister Paulo Guedes was left out in the cold. As Martha Beck, Samy Adghirni and Simone Iglesias report, Guedes was brought in two years ago as a super minister charged with steering Latin America's largest economy through an ambitious program of privatizations, tax and spending cuts and deregulation. Now, President Jair Bolsonaro is calling the shots in a shift from austerity to state intervention.
Argentina's government released the names of officials secretly vaccinated against Covid-19 amid a growing political scandal.
Facebook compromise | Facebook ended its controversial news blackout in Australia after officials agreed to amend legislation forcing the tech giant and Google to pay local publishers for content. The government said it will take into account commercial deals the companies reach with news organizations before deciding whether they are subject to the new law and give them one month's notice.
Arduous road | Israel's success in delivering more Covid vaccines per capita than anywhere in the world has set it up as a model for trying to get back to life pre-virus. But even as businesses ramp up operations, social distancing is still the norm and consumers remain wary, with a return to normality a long way off, Ivan Levingston reports.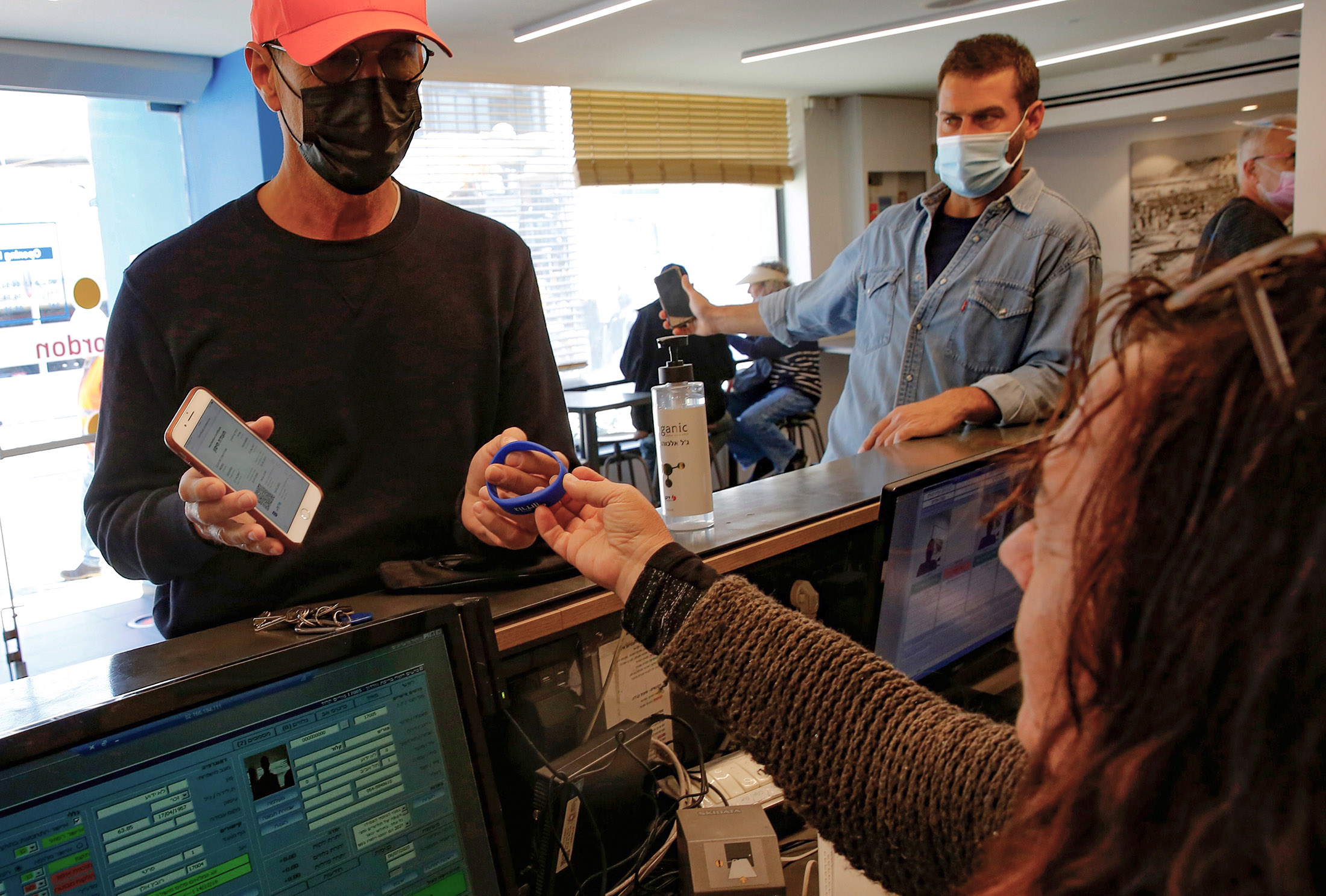 Photographer: Gil Cohen-Magen/AFP via Getty Images
What to Watch
European Union affairs ministers meet today in Brussels to discuss ties with the U.K. in the post-Brexit era.
Biden will seek to repair relations with Canada that are strained by disputes over trade and an oil pipeline as he meets virtually today with Trudeau.
Two Senate panels will question three former top U.S. Capitol security officials today as they probe the lapses that allowed Trump supporters to overwhelm police officers and ransack the building on Jan. 6.
And finally ... China's tightening grip on Hong Kong is sending the city's residents to London, bolstering the U.K. capital's property market. Buyers from Hong Kong snapped up almost one in 10 homes in London's wealthiest areas last year, a fourfold increase. But as Olivia Konotey-Ahulu reports, cash-rich Hong Kongers are unlikely to be enough to counter the far larger impact on the housing market of the pandemic.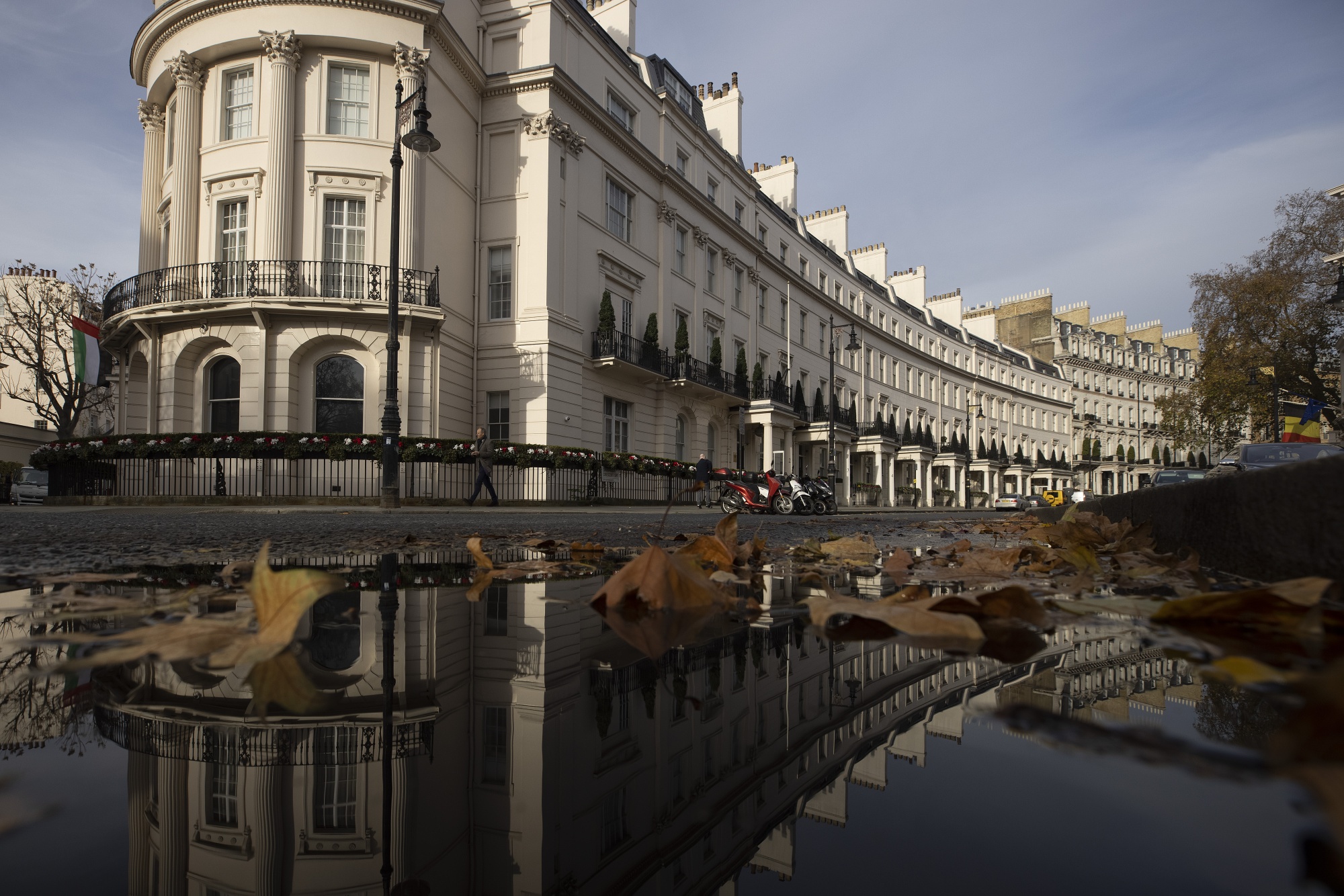 Photographer: Simon Dawson/Bloomberg
Like Balance of Power? Get unlimited access to Bloomberg.com, where you'll find trusted, data-based journalism in 120 countries around the world and expert analysis from exclusive daily newsletters.
You received this message because you are subscribed to Bloomberg's Balance of Power newsletter.
Unsubscribe | Bloomberg.com | Contact Us
Bloomberg L.P. 731 Lexington, New York, NY, 10022