Same Plusy!
Niepodam.pl nie wymaga rejestracji, aktywacji, nie wysyła SPAMU!
Nie dostaniesz spamu na swoją prywatną skrzynkę E-mail
Nigdy nie usuniemy Twojej skrzynki i będziesz mógł przypomnieć sobie hasło do innej strony kiedy chcesz
Używając aliasów nikt inny nie będzie wiedział jakiego użyłeś loginu do naszego serwisu
Nowe! W dowolnym formularzu rejestracyjnym użyj adresu rozpoczynającego się na a_ (np. a_tomek@niepodam.pl) a Twój link aktywacyjny zostanie automatycznie kliknięty.
Election jitters, tech probes and pandemic blues
Wiadomość od:

noreply@mail.bloombergbusiness.com


odebrana:

2020-08-01 13:02:42
Treść wiadomości:
Eight months into the pandemic, people are getting restless. From holidaymakers in the U.K. and Europe to protesters in Algeria, the urge to break free of virus restrictions and hit the streets is growing stronger, even as new cases surge.
In Washington, the mood was more subdued. As some bid farewell to civil rights leader John Lewis, President Donald Trump floated the idea of delaying the November election, Attorney General William Barr faced tough questions over systemic racism and a U.S. competition probe scrutinizing four tech giants capped off a tense week.
Dig into these and other issues in our latest edition of Weekend Reads.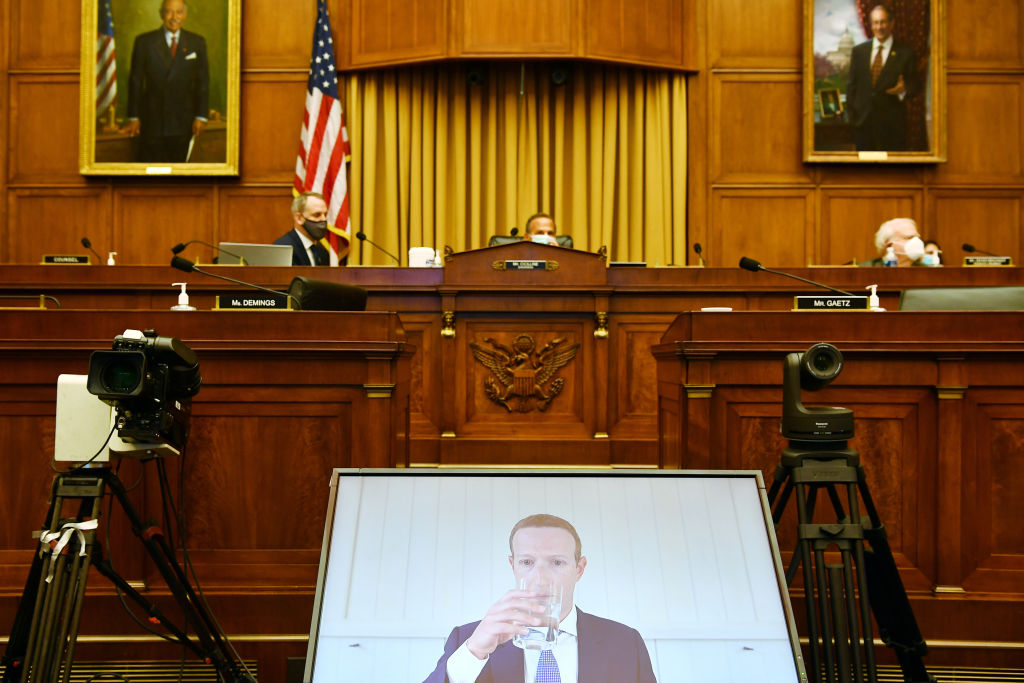 Mandel Ngan-Pool/Getty Images
Click here for Bloomberg's most compelling political images from the past week and tell us how we're doing or what we're missing at balancepower@bloomberg.net.
Trump Floats Delaying the Election, But Lacks the Authority
The U.S. president has raised the notion of delaying the Nov. 3 election until after the coronavirus pandemic eases, something he cannot do without the consent of lawmakers who have already rejected the idea. Trump's comments come as his poll numbers continue to sink against rival Joe Biden, who is leading nationally and in battleground states, Ryan Teague Beckwith writes.
Anger Is Spreading Through a Tinderbox on Europe's Doorstep
Algerians are getting restless to return to the streets and resume their protests against the military-led elite. As Caroline Alexander reports, when the health crisis subsides, observers say it is inevitable that pro-democracy rallies will start again with renewed vigor, demanding a "new republic" and easing curbs on speech and the media.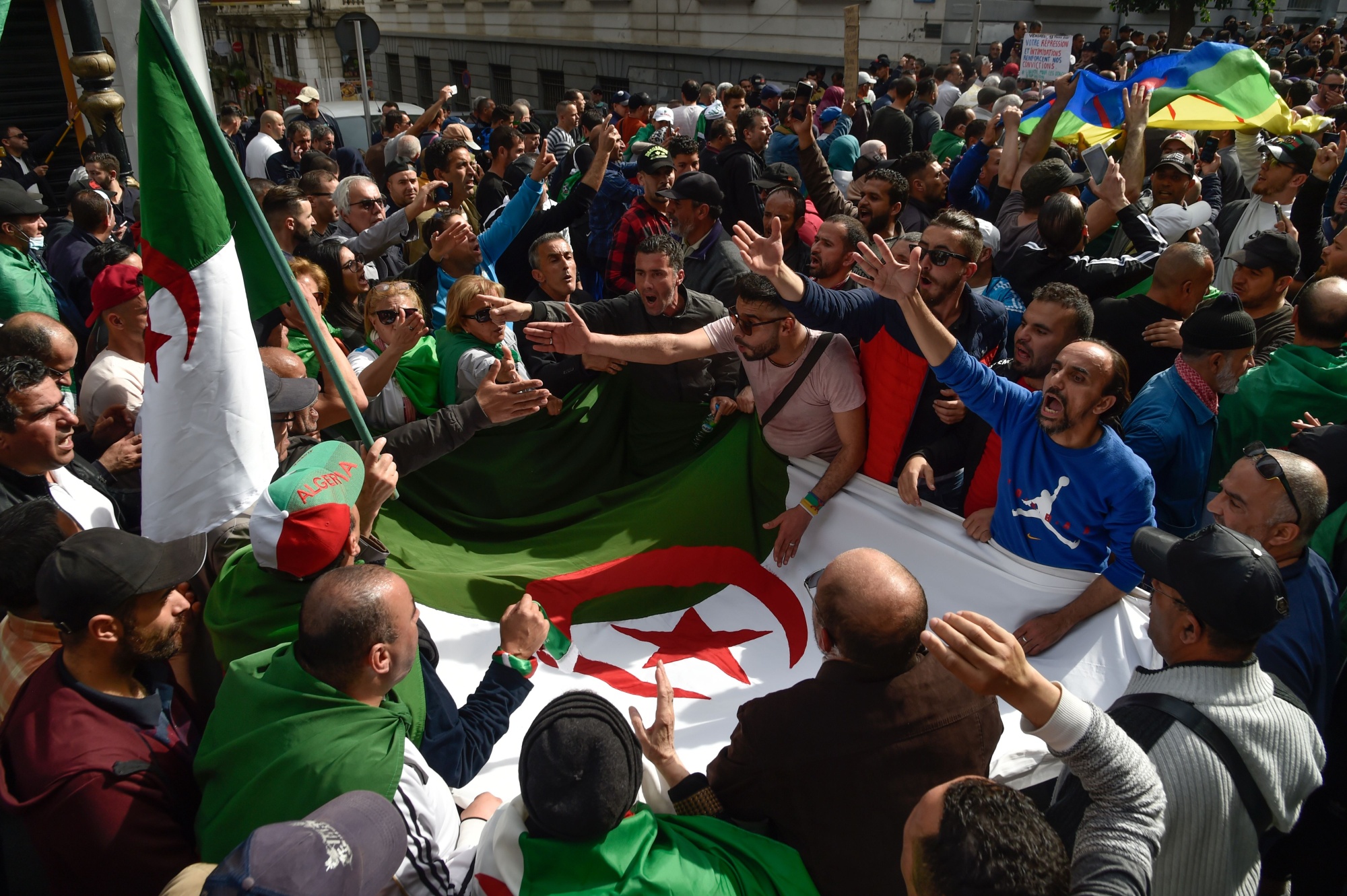 Photographer: Ryad Kramdi/AFP
Hong Kong Moves to Crush Opposition With Sweeping Ban
Authorities drew new red lines on the limits of dissent in Hong Kong, barring a dozen activists including Joshua Wong from seeking office and arresting four others over social media posts. The move shocked an opposition camp already reeling from the delay in the Legislative Council election set for September, Natalie Lung and Iain Marlow write.
Trump Sees Showdown Over Statues as Path to Political Gain
As protests over the police killing of George Floyd erupted across the U.S., a crowd in Birmingham, Ala., toppled a bronze statue of Charles Linn, a captain in the Confederate Navy. It was the first domino to fall, and it did not escape Trump's notice, as Kriston Capps reports.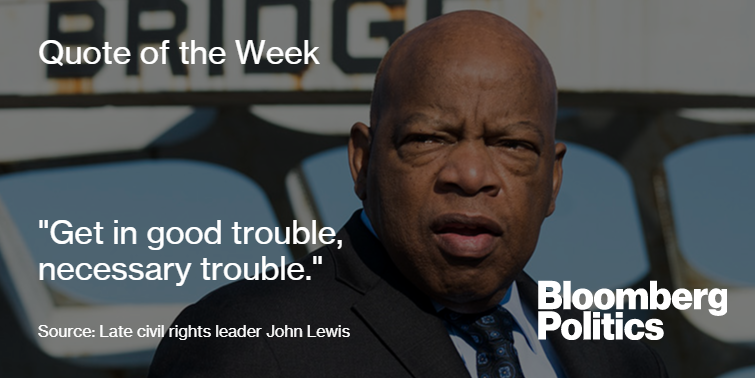 Bolsonaro's Military Backing Stokes Growing Unease in Army Ranks
Brazil's president packed his administration with military men. Now, a spiraling health crisis is making generals and soldiers nervous. As Simone Preissler Iglesias, Samy Adghirni and Andrew Rosati explain, while the military isn't about to split with the administration, there's growing push-back across the ranks, including officers within the government, to define clearer boundaries.
The Woman Seeking to Dethrone Political Superstar Jacinda Ardern
The new leader of New Zealand's opposition National Party, Judith Collins, is in a tough fight to beat Prime Minister Jacinda Ardern in the Sept. 19 election, Matthew Brockett and Tracy Withers write. While popular among conservatives, it's unclear she can win the center ground dominated by Ardern, whose empathetic leadership has won global admiration.
Putin's Top Ally Accuses Russia of Coup Plot as Vote Nears
Belarus stepped up accusations against Russia of plotting to thwart President Alexander Lukashenko's re-election next month. The dispute ahead of the Aug. 9 poll further inflames tensions between the former Soviet neighbors sparked by Lukashenko's refusal to accept deeper integration with Moscow, Aliaksandr Kudrytski and Henry Meyer report.
Hajj Pilgrimage In the Age Of Coronavirus Is Unlike Any Before
Holy water will be consumed from single-use bottles. And instead of jostling shoulder to shoulder, worshipers will circle Mecca's grand mosque with 1.5 meters of space between them. This year, Vivian Nereim and Reema Alothman report, Islam's annual hajj pilgrimage — which started Wednesday — will be unlike any other.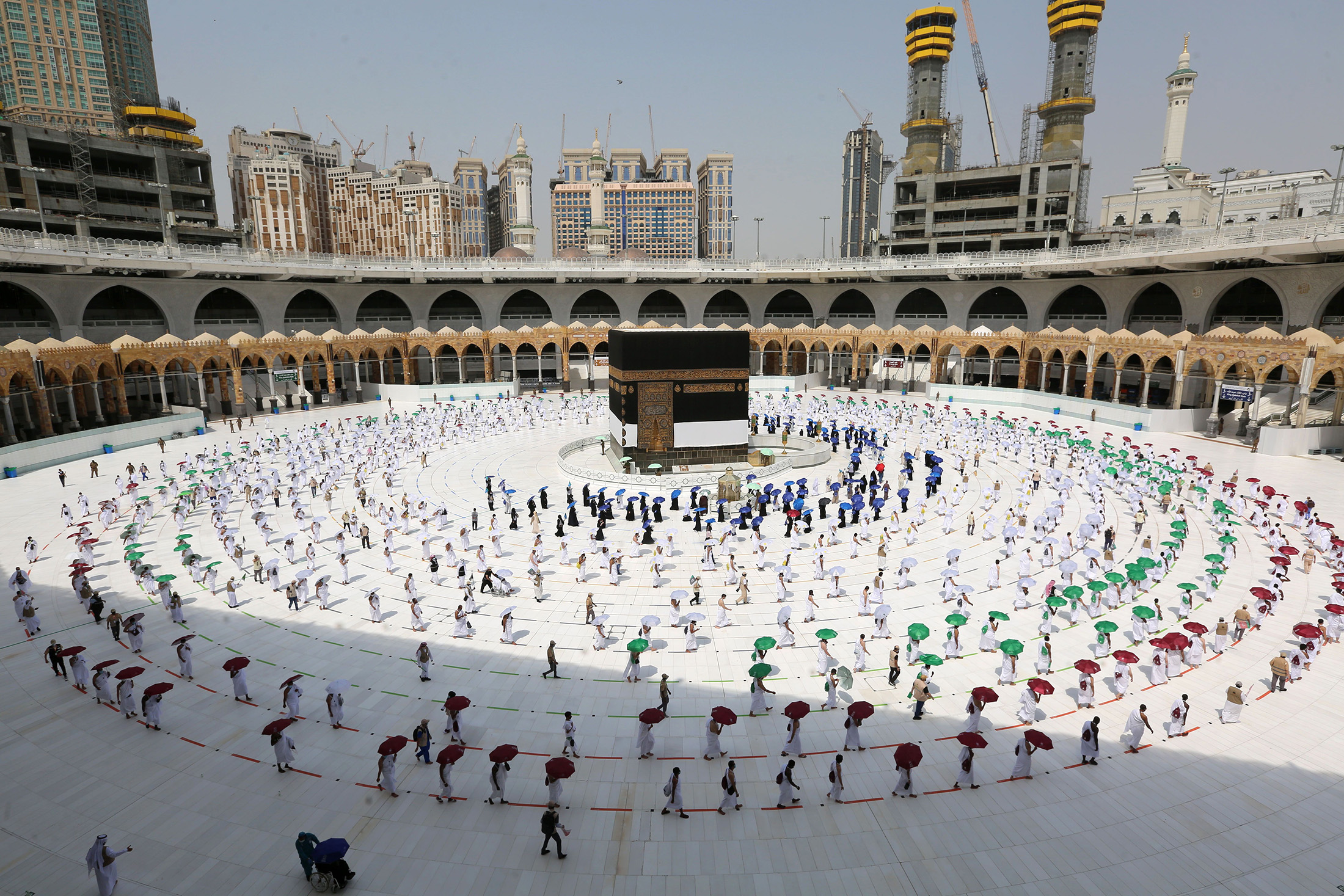 Photographer: STR/AFP
'To Hell and Back': One Man's Quest to Sell Mandela's Gold Hands
In 2003, Nelson Mandela — former South African president, winner of the Nobel Peace Prize, and hero to millions — sat at the dinner table of his house in Johannesburg and put his right hand into a lump of cold dental putty. Danielle Bochove explains the contentious history of the gold hands that were created from those molds.
These Elite Contact Tracers Show the World How to Beat Covid-19
When a coronavirus outbreak hit nightclubs in the South Korean capital of Seoul in May, health officials unleashed their version of the Navy Seals — elite teams of epidemiologists, database specialists and technicians. As Heesu Lee writes, they found the virus had jumped from a night-club visitor, to a student, a taxi driver and then alarmingly to a warehouse employee who worked with 4,000 others.
A Front-Row Seat for the Arctic's Final Summers With Ice
Worried scientists and gleeful captains of fossil-fuel tankers are now sailing through climate history in the melting polar region. Laura Millan Lombrana, Anna Shiryaevskaya, Dina Khrennikova, Olga Tanas, and Mira Rojanasakul explain the tug of war now playing out in Earth's last frontier.
And finally ... Bollywood movies have always been about excess, with even serious scripts often managing to squeeze in lavish musical numbers featuring scores of dancers. No more. The pandemic is turning Bollywood downright minimalist, Bhuma Srivastava and Nikhil Milind Patwardhan report, where shooting scenes of crowded wedding songs — a staple of the genre — has been temporarily ruled out by Covid-wary officials.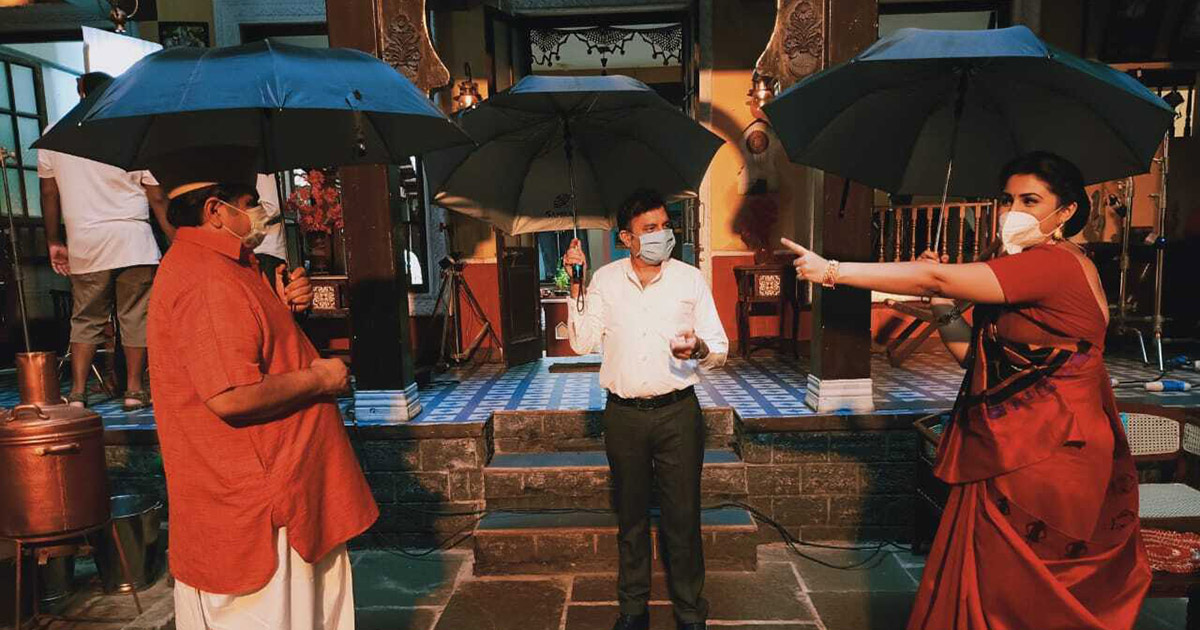 Photographer: Hats Off Productions
Like Balance of Power? |  Get unlimited access to Bloomberg.com, where you'll find trusted, data-based journalism in 120 countries around the world and expert analysis from exclusive daily newsletters.
You received this message because you are subscribed to Bloomberg's Balance of Power newsletter.
Unsubscribe | Bloomberg.com | Contact Us
Bloomberg L.P. 731 Lexington, New York, NY, 10022