Same Plusy!
Niepodam.pl nie wymaga rejestracji, aktywacji, nie wysyła SPAMU!
Nie dostaniesz spamu na swoją prywatną skrzynkę E-mail
Nigdy nie usuniemy Twojej skrzynki i będziesz mógł przypomnieć sobie hasło do innej strony kiedy chcesz
Używając aliasów nikt inny nie będzie wiedział jakiego użyłeś loginu do naszego serwisu
Nowe! W dowolnym formularzu rejestracyjnym użyj adresu rozpoczynającego się na a_ (np. a_tomek@niepodam.pl) a Twój link aktywacyjny zostanie automatycznie kliknięty.
Dumping the World Trade Organization
Wiadomość od:

noreply@mail.bloombergbusiness.com


odebrana:

2020-08-01 13:02:45
Treść wiadomości:

Can the World Trade Organization be saved, or should it be dumped once and for all?
I put that question this week to Charlene Barshefsky, the former U.S. Trade Representative who negotiated China's entry into the global body, during a Bloomberg New Economy Conversations panel. Her response: The WTO "has been moribund for 20 years."
That's almost exactly how long China has been a member. During that time, Barshefsky said, progress toward resolving global trade problems has come about in spite of the WTO, not because if it, largely within the context of bilateral free trade agreements.
However, British Labour Party peer Peter Mandelson, a former European Commissioner for trade, wasn't ready to declare the organization irrelevant. In fact, Mandelson sought to run the WTO when the top job came open in May. (The British government declined to endorse him.) The world needs a rules-based trading system, he said, but added that "the WTO rulebook needs updating" to take into account the rise of state-backed economies, like China.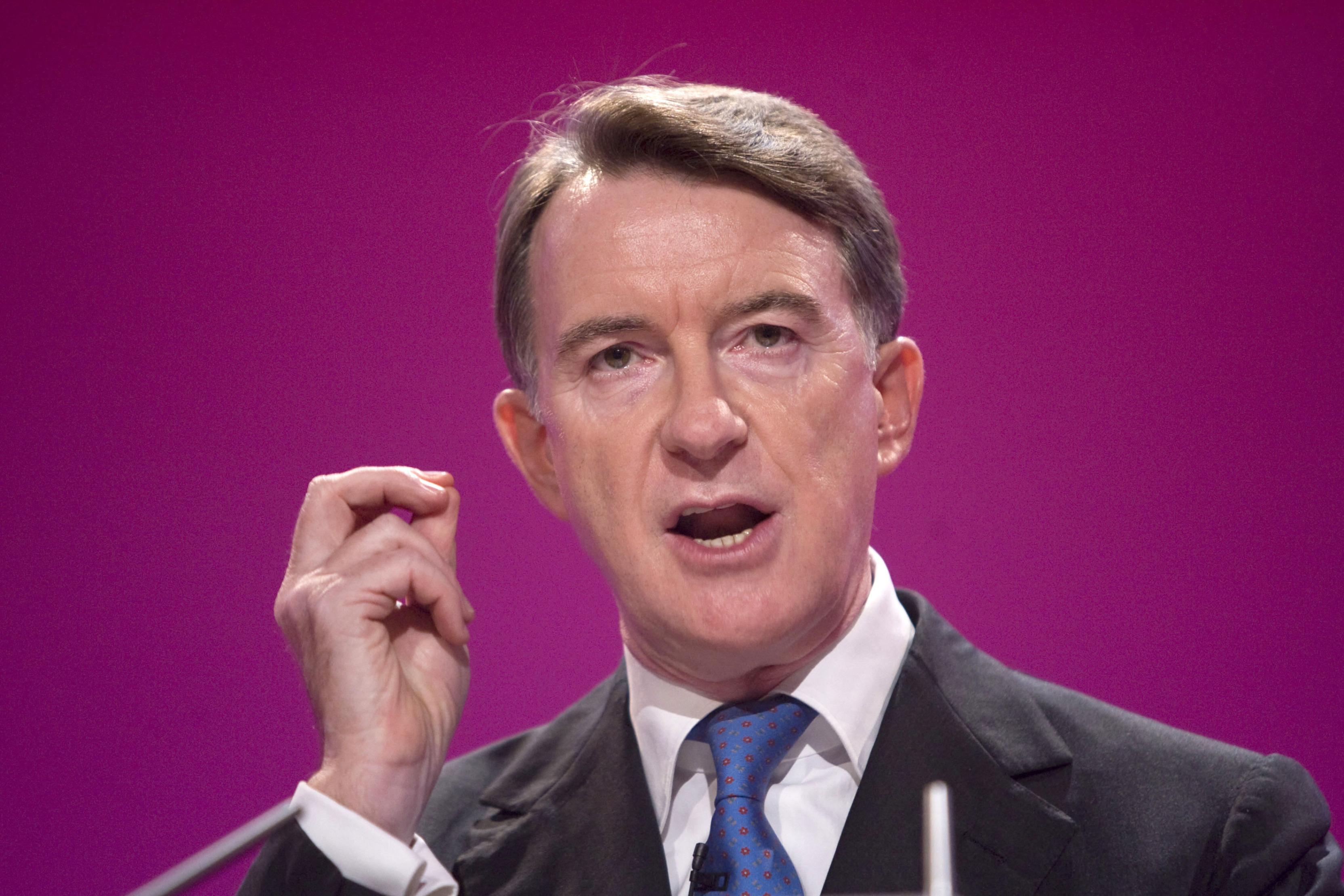 Representing business, Austin Ramirez, chief executive of global engineering and manufacturing company Husco International, called for a more effective WTO. "We're looking for low-trade barriers, whether they're tariffs or other non-tariff barriers," he said. "And I think it's really hard to achieve that in a unilateral or bilateral trade agreement world."
The audience overwhelmingly agreed. In a vote, 93% supported reform of the WTO; only 5% wanted to dump it.
This week in the New Economy

Now that Beijing has imposed a "national security law" on Hong Kong, and its secret police have set up headquarters in a local tourist hotel, a crackdown is underway. Its swiftness may have shocked those who envisaged the new law as a "sword of Damocles," a potent threat rarely if ever used. But the new regime has already been used on schools and colleges, given the concern Chinese authorities have with Hong Kong's youth, some of whom they see as "infected" by the bug of liberal democracy.
This week, authorities also moved to change the Hong Kong legislature, disqualifying dozens of candidates in the pro-democracy camp from running in planned elections. On Friday, Hong Kong's leader, Carrie Lam, announced theelections themselves would be postponed by a year, citing Covid-19.
The wider context here is Beijing's fear of instability on its vast periphery. The U.S. scholar Carl Minzner is among those who see parallels between Beijing's efforts to pacify Hong Kong and its roundup of one million or more mainly Muslim Uighurs in Xinjiang in the far western borderlands. Bloomberg Businessweek reports growing concerns in Taiwan that the self-ruled island could be Beijing's next target.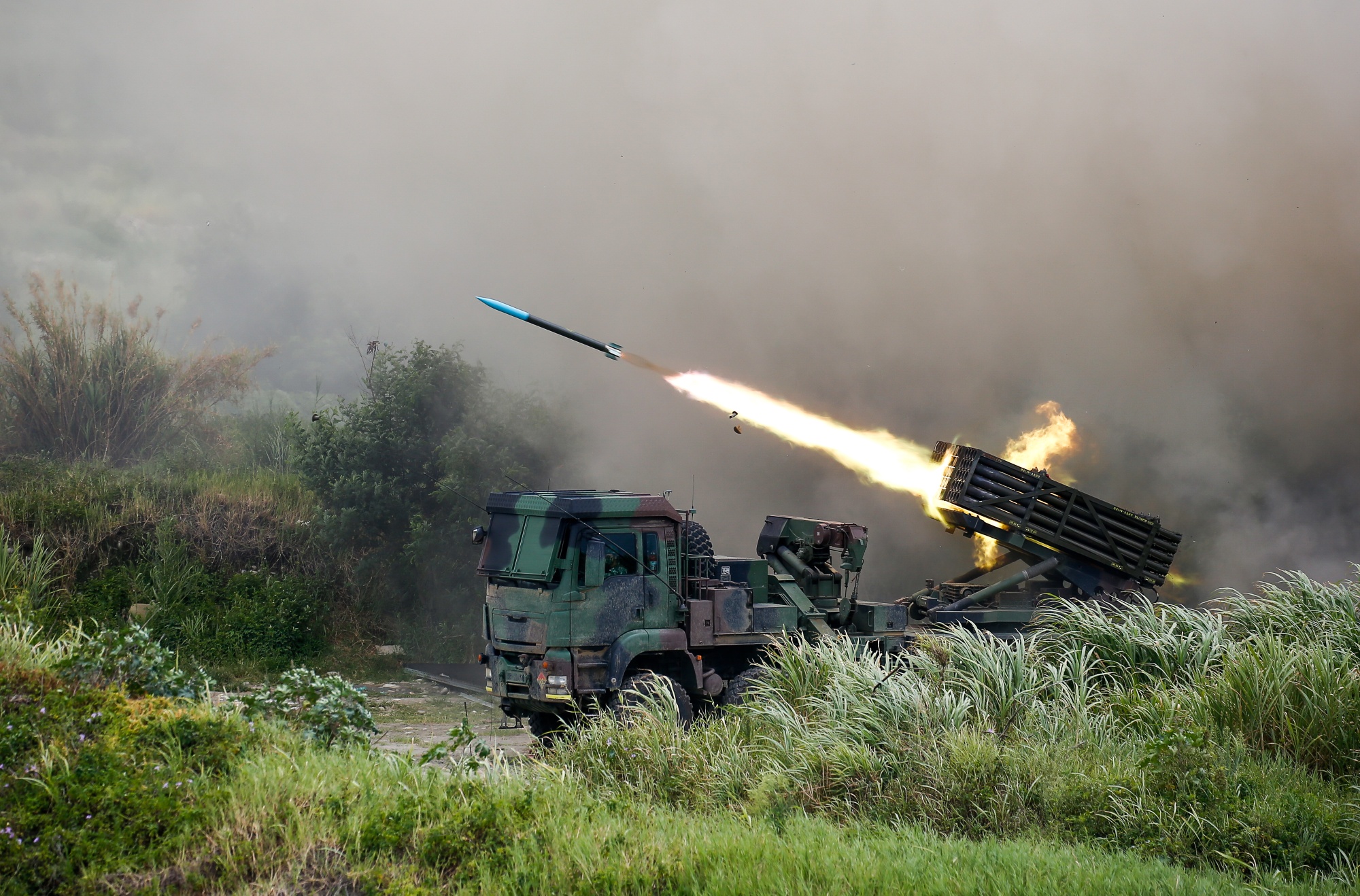 Photographer: I-Hwa Cheng/Bloomberg
Indeed, Taiwan is shaping up to be the latest U.S.-China flashpoint. President Donald Trump's White House is now weighing the question of who to send to the funeral of Lee Teng-hui, the first democratically elected Taiwan president. Expect a sharp reaction from Beijing if Trump dispatches a senior official.
As we've written before, the Trump administration is pursuing a scorched earth policy on China. It appears that the goal of Republican hardliners led by Secretary of State Mike Pompeo is to reduce the U.S.-China relationship to a smoldering ruin that can't be easily rebuilt should former Vice President Joe Biden win in November. The U.S. move to close the Chinese consulate in Houston, allegedly because it had become "a hub of spying and intellectual property theft," helps serve such an end.
Journalist Mara Hvistendahl, who explored Chinese economic espionage in her recent book "The Scientist and the Spy," takes a skeptical view of the White House accusations in a July 26 article in The Intercept. A local attorney told her the episode revealed "more smoke than fire."
Beijing, which responded by closing the U.S. consulate in Chengdu, is carefully calibrating its response to Trump's confrontational approach. In an article in Politico this week, Cui Tiankai, the Chinese ambassador to the U.S., wrote that his government is "still willing to grow China-U.S. relations with goodwill and sincerity and hope the U.S. will return to the right track."
Events in Hong Kong make that goal more difficult—and the clampdown may have only just begun. Britain has offered an escape route for three million British passport holders in the territory, but China is taking steps to close that pathway down, saying it will not recognize the travel documents.
__________________________________________________________
Like Turning Points?  Subscribe to Bloomberg All Access and get much, much more. You'll receive our unmatched global news coverage and two in-depth daily newsletters, The Bloomberg Open and The Bloomberg Close.
Cities are changing fast. Sign up for the Bloomberg CityLab Daily newsletter to keep pace with the latest news and perspectives on communities and neighborhoods around the world
Download the Bloomberg app:  It's available for iOS and Android.
Before it's here, it's on the Bloomberg Terminal. Find out more about how the Terminal delivers information and analysis that financial professionals can't find anywhere else. Learn more.
 
You received this message because you are subscribed to Bloomberg's Turning Points newsletter.
Unsubscribe | Bloomberg.com | Contact Us
Bloomberg L.P. 731 Lexington, New York, NY, 10022