Same Plusy!
Niepodam.pl nie wymaga rejestracji, aktywacji, nie wysyła SPAMU!
Nie dostaniesz spamu na swoją prywatną skrzynkę E-mail
Nigdy nie usuniemy Twojej skrzynki i będziesz mógł przypomnieć sobie hasło do innej strony kiedy chcesz
Używając aliasów nikt inny nie będzie wiedział jakiego użyłeś loginu do naszego serwisu
Nowe! W dowolnym formularzu rejestracyjnym użyj adresu rozpoczynającego się na a_ (np. a_tomek@niepodam.pl) a Twój link aktywacyjny zostanie automatycznie kliknięty.
September 16, 2020 - Lenders eager for certain construction projects, but take conservative approach
Wiadomość od:

nasbp@smartbrief.com


odebrana:

2020-09-16 21:00:33
Treść wiadomości:
Lenders eager for certain construction projects, but take conservative approach | Judge: Companies can abandon Md. P3 light-rail project | Utah regulators want coal company's surety bond to clean coal-paved lot
Created for NPi6miayvd@nie.podam.pl | Web Version
Targeted news for surety, construction, and allied professionals
SIGN UP ⋅

SHARE
ADVERTISEMENT
The coronavirus pandemic has created a lender's market with regard to financing commercial construction projects, according to experts. Lenders are taking a conservative approach in this area, but they are willing to lend for projects in resilient asset classes, such as multifamily and industrial properties, experts say.
Full Story:
The Commercial Observer (New York City)
(9/11)
A Maryland judge has allowed builders of Maryland's delayed Purple Line light-rail project to leave a $5.6 billion public-private partnership with state transit officials in light of unpaid cost overruns totaling roughly $800 million. The state can still reach a settlement on the project's overruns, but it might be forced to complete the line itself or find another contractor.
Full Story:
The Baltimore Sun (tiered subscription model)
(9/10)
Surety Bond or Letter of Credit: What's the Difference?
Surety bonds and letters of credit (LOCs) provide risk management for construction or development projects. It helps to understand their differences in order to know which one would work best for the circumstance. There are also differences in cost you should consider. Read more...

(Ian Forsyth/Getty Images)
The Utah Division of Oil, Gas and Mining is seeking to use a coal company's surety bond to pay for the cleanup of a parking lot that was paved with coal waste that the company unlawfully sold to a nearby business. However, the division's board has rejected the request.
Full Story:
The Salt Lake Tribune (Salt Lake City)
(9/8)
The Westmont Borough of Johnstown, Pa., has filed a lawsuit against the engineer on a sewer project in an attempt to recover at least part of a $2 million arbitration award. The borough decided against the options of seeking payment through the contractor's performance bond or appealing the arbitration ruling.
Full Story:
The Tribune-Democrat (Johnstown, Pa.)
(9/9)
Engineering News-Record (tiered subscription model)

(9/11)
A federal court in Massachusetts recently held that a general contractor and subcontractor were not covered as additional insureds under a builder's risk policy held by a construction project owner. Such failure to confirm coverage "may leave a party exposed to having its additional insured coverage determined by a judge instead of among the construction project participants and their respective insurance carriers, as intended," an attorney writes.
Full Story:
The National Law Review/Robinson & Cole
(9/9)
Business Tribune (Portland, Ore.)

(9/11)
NASBP Blog: NASBP members to present Sept. 24, 25 during SBA Surety Bond Guarantee Program 50th anniversary celebration

McCallum, left, and Downey (NASBP)
The US Small Business Administration is celebrating the 50th anniversary of the
Surety Bond Guarantee Program
with a two-day virtual conference on Thursday, Sept. 24, and Friday, Sept. 25. NASBP is proud to be a sponsor of the program. In this NASBP blog post, you will find a detailed look at the program and the NASBP members and affiliates speaking at the two-day event. The Friday, Sept. 25, session at noon Eastern features NASBP CEO Mark McCallum, NASBP Small & Emerging Business Committee Chair Chris Downey of Downey & Co., and other panelists discussing the future of the surety bond industry and the SBA. The panel is titled "OSG and the Next 50 Years."
Registration
is free;
review the full schedule
.
Read more.
Sept. NASBP Virtual Event features regional Virtual Steering Committee Meetings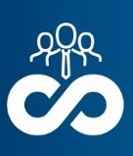 (NASBP)
Only one week until the September NASBP Virtual Event:
Preparing for the Future Nationally and Regionally
! We hope you will join us from 1 p.m. to 4:20 p.m. Eastern on Wednesday, Sept. 23, for two keynote presentations and three breakout sessions with a regional focus. In addition, on Tuesday, Sept. 22, the day prior to the Virtual Event, NASBP will hold regional Virtual Steering Committee Meetings, hosted by the NASBP Regional Directors. These are normally held at the fall Regional Meetings and give the membership the opportunity to discuss current industry topics and challenges at the local level. All NASBP members, affiliates and associates are invited to participate in these Virtual Steering Committee Meetings. The Regions 8, 9, 10 & 11 meeting will be at 11 a.m. Eastern/10 a.m. Central; the Regions 4, 5, 6 & 7 meeting will be at 2 p.m. Eastern/1 p.m. Central; and Regions 1, 2 & 3 meeting will be at 2 p.m. Mountain/1 p.m. Pacific.
Register now
to make the most of the Steering Committee meetings and the September Virtual Event! Registration is free to NASBP members; nonmembers pay a nominal fee.
Contractors that have made it through the initial months of the coronavirus pandemic and have even seen growth are casting a critical eye on the coming year and bracing for difficulties yet to develop. Some of them offer strategies for how to stay productive and efficient in 2021.
Full Story:
Construction Dive
(9/8)
Ważne: nasze strony wykorzystują pliki cookies.
Bez tych plików serwis nie będzie działał poprawnie. W każdej chwili, w programie służącym do obsługi internetu, można zmienić ustawienia dotyczące cookies. Korzystanie z naszego serwisu bez zmiany ustawień oznacza, że będą one zapisane w pamięci urządzenia. Więcej informacji w
Polityce prywatności
.
Zapoznałem się z informacją