Same Plusy!
Niepodam.pl nie wymaga rejestracji, aktywacji, nie wysyła SPAMU!
Nie dostaniesz spamu na swoją prywatną skrzynkę E-mail
Nigdy nie usuniemy Twojej skrzynki i będziesz mógł przypomnieć sobie hasło do innej strony kiedy chcesz
Używając aliasów nikt inny nie będzie wiedział jakiego użyłeś loginu do naszego serwisu
Nowe! W dowolnym formularzu rejestracyjnym użyj adresu rozpoczynającego się na a_ (np. a_tomek@niepodam.pl) a Twój link aktywacyjny zostanie automatycznie kliknięty.
The 101 Greatest Endings in Movies History
Wiadomość od:

hello@e.vulture.com


odebrana:

2021-02-22 22:30:29
Treść wiadomości:
What to Read Today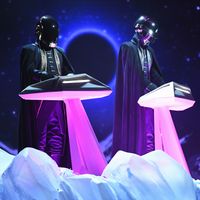 Ważne: nasze strony wykorzystują pliki cookies.
Bez tych plików serwis nie będzie działał poprawnie. W każdej chwili, w programie służącym do obsługi internetu, można zmienić ustawienia dotyczące cookies. Korzystanie z naszego serwisu bez zmiany ustawień oznacza, że będą one zapisane w pamięci urządzenia. Więcej informacji w
Polityce prywatności
.
Zapoznałem się z informacją