Same Plusy!
Niepodam.pl nie wymaga rejestracji, aktywacji, nie wysyła SPAMU!
Nie dostaniesz spamu na swoją prywatną skrzynkę E-mail
Nigdy nie usuniemy Twojej skrzynki i będziesz mógł przypomnieć sobie hasło do innej strony kiedy chcesz
Używając aliasów nikt inny nie będzie wiedział jakiego użyłeś loginu do naszego serwisu
Nowe! W dowolnym formularzu rejestracyjnym użyj adresu rozpoczynającego się na a_ (np. a_tomek@niepodam.pl) a Twój link aktywacyjny zostanie automatycznie kliknięty.
This just in: vaccines work
Wiadomość od:

noreply@mail.bloombergbusiness.com


odebrana:

2021-02-23 13:46:39
Treść wiadomości:
This Just In: Vaccines Work
Covid shots may function even better than hoped, according to some of the first real-world results from Israel and the U.K. Not only are vaccines stopping most people from getting sick, they appear to significantly reduce transmission of the coronavirus.
In the U.K., the news is especially good since new studies released this week help validate a controversial decision to extend the interval between two doses to speed up partial immunizations for more people. Data from Scotland showed that the vaccine from AstraZeneca and the University of Oxford, which some people in the European Union don't seem to trust, may prevent more hospitalizations and deaths than one from Pfizer and BioNTech.
The usual caveats apply: These are early results. New virus strains could emerge, overwhelming existing inoculations and setting off a third wave of contagion. Vaccine skeptics could serve as a reservoir for the pathogen. Most of the rest of the world is far behind Israel and the U.K. in the pace of vaccination. Until everyone gets a shot, everyone else is at least somewhat vulnerable.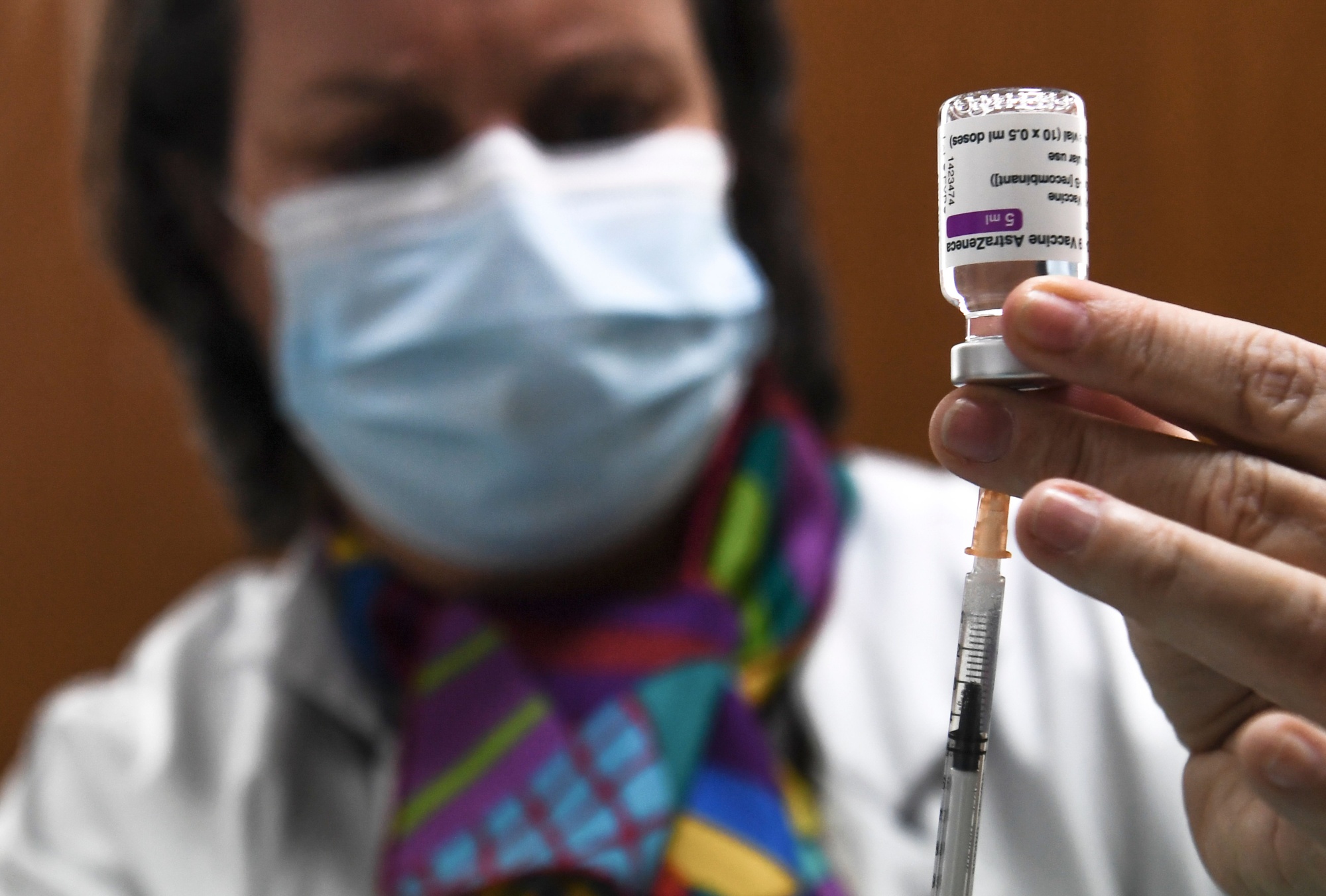 Photographer: ALAIN JOCARD/AFP
Still, the early results are promising, and they're backed by data on the course of the pandemic. In Britain, virus cases have plunged to levels last seen in early October, and hospitalizations are down by more than half from a January peak.
How much of that is due to vaccinations rather than lockdown or other mysteries of the virus remains unclear. That's one reason the U.K. government is moving so cautiously to lift anti-Covid restrictions. The latest plans, announced this week, call for schools to reopen in March. Nonessential stores will follow in April, when pubs will be permitted to serve drinks outdoors. Bars won't be allowed to let customers inside until May, and many people will be asked to work at home until June.
Israel is easing up a little more rapidly. One of the best measures of success will be when the race to vaccinate gives way to a rush to reopen. We're not quite there yet.—Eric Pfanner
Nine vaccines have proved effective at protecting people from developing symptoms of Covid-19. But we don't know yet how good they are at preventing asymptomatic infections, and keeping vaccinated people from passing the virus on to others. The good news is that preliminary signs suggest they do at least some of both. Jason Gale discusses what we're learning about how the shots work. Get the episode here.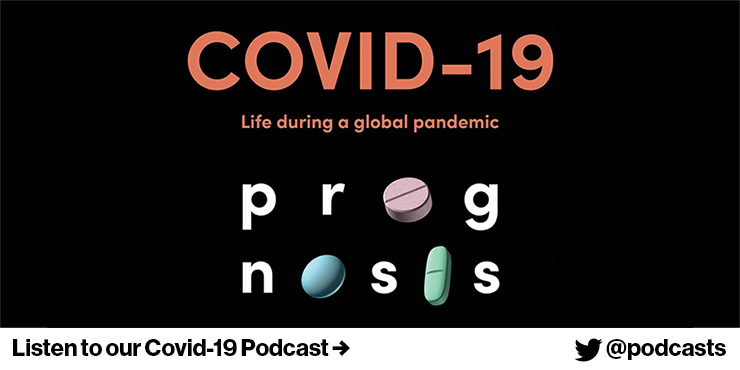 A potentially key development for populations unable to receive vaccines.
Officials, allies secretly got the shot in apparent guidelines violation.
Mandatory masks, assigned seating, enhanced ventilation and air filtration.
Scrapping two-week isolation may help the nation revive its tourism industry,
It won't help if higher-income countries leave no vaccines to buy: WHO.
| | |
| --- | --- |
| Follow Us | Get the newsletter |
You received this message because you are subscribed to Bloomberg's Coronavirus Daily newsletter.
Unsubscribe | Bloomberg.com | Contact Us
Bloomberg L.P. 731 Lexington, New York, NY, 10022