Same Plusy!
Niepodam.pl nie wymaga rejestracji, aktywacji, nie wysyła SPAMU!
Nie dostaniesz spamu na swoją prywatną skrzynkę E-mail
Nigdy nie usuniemy Twojej skrzynki i będziesz mógł przypomnieć sobie hasło do innej strony kiedy chcesz
Używając aliasów nikt inny nie będzie wiedział jakiego użyłeś loginu do naszego serwisu
Nowe! W dowolnym formularzu rejestracyjnym użyj adresu rozpoczynającego się na a_ (np. a_tomek@niepodam.pl) a Twój link aktywacyjny zostanie automatycznie kliknięty.
WCG Weekly: A practical guide to JS closures, Learn How to Test Web App Manually
Wiadomość od:

newsletter@webcodegeeks.com


odebrana:

2021-02-23 17:14:48
Treść wiadomości:
Creating an Android Face Filter App Using Banuba Face AR SDK
Your Weekly Web Code Geeks Dose
Download IT Guides!
Moving to the Cloud? Here's your Most Important Consideration

Companies continue to move their workloads to the cloud for several reasons: operational performance and agility, workload scalability, and security. The question, however, is what kind of cloud – and the most critical choice is between open versus...

The Essential Guide to Building Analytic Applications

Find out what it takes to build an application with analytics at its core. Get advice from 16 experts across business intelligence, UI/UX, security, and more. What You'll Learn: How embedded analytics is transforming product roadmaps Add value to...
Best of the Week from WCG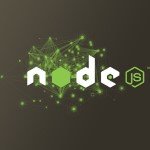 Node.js: Express tutorial

(b

y Piyas De

)

This article is part of our Academy Course titled Building web apps with Node.js. In this course, you will get introduced to Node.js. You will learn how to install, configure and run the server and...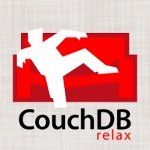 Deploying and Optimizing CouchDB

(b

y Piyas De

)

This article is part of our Academy Course titled CouchDB – Database for the Web. This is a hands-on course on CouchDB. You will learn how to install and configure CouchDB and how to perform common...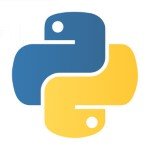 Python humanize time-interval without Arrow or Humanize libraries

(b

y Venkatt Guhesan

)

Sometimes when we need to debug functions in Python, we need a way to write some quick timer code to capture the time-delta and to compute the time it took for the function to execute. This article...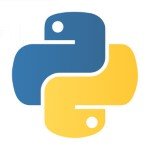 Exiting/Terminating Python Scripts (Simple Examples)

(b

y Mokhtar Ebrahim

)

Today, we'll be diving into the topic of exiting/terminating Python scripts! Before we get started, you should have a basic understanding of what Python is and some basic knowledge about its use. You...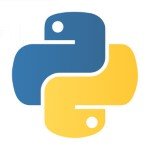 20+ Examples For NumPy Matrix Multiplication

(b

y Mokhtar Ebrahim

)

In this tutorial, we will look at various ways of performing matrix multiplication using NumPy arrays. we will learn how to multiply matrices with different sizes together. Also. we will learn how to...
Mega-Deal: Programming Courses from Only $10.99!


We have arranged a mega-deal with Udemy for your eyes only! You can purchase each course from just $10.99. The deal will be available for LIMITED TIME ONLY, so make sure to grab them now!

Ważne: nasze strony wykorzystują pliki cookies.
Bez tych plików serwis nie będzie działał poprawnie. W każdej chwili, w programie służącym do obsługi internetu, można zmienić ustawienia dotyczące cookies. Korzystanie z naszego serwisu bez zmiany ustawień oznacza, że będą one zapisane w pamięci urządzenia. Więcej informacji w
Polityce prywatności
.
Zapoznałem się z informacją